By Alexandra Deabler | Fox News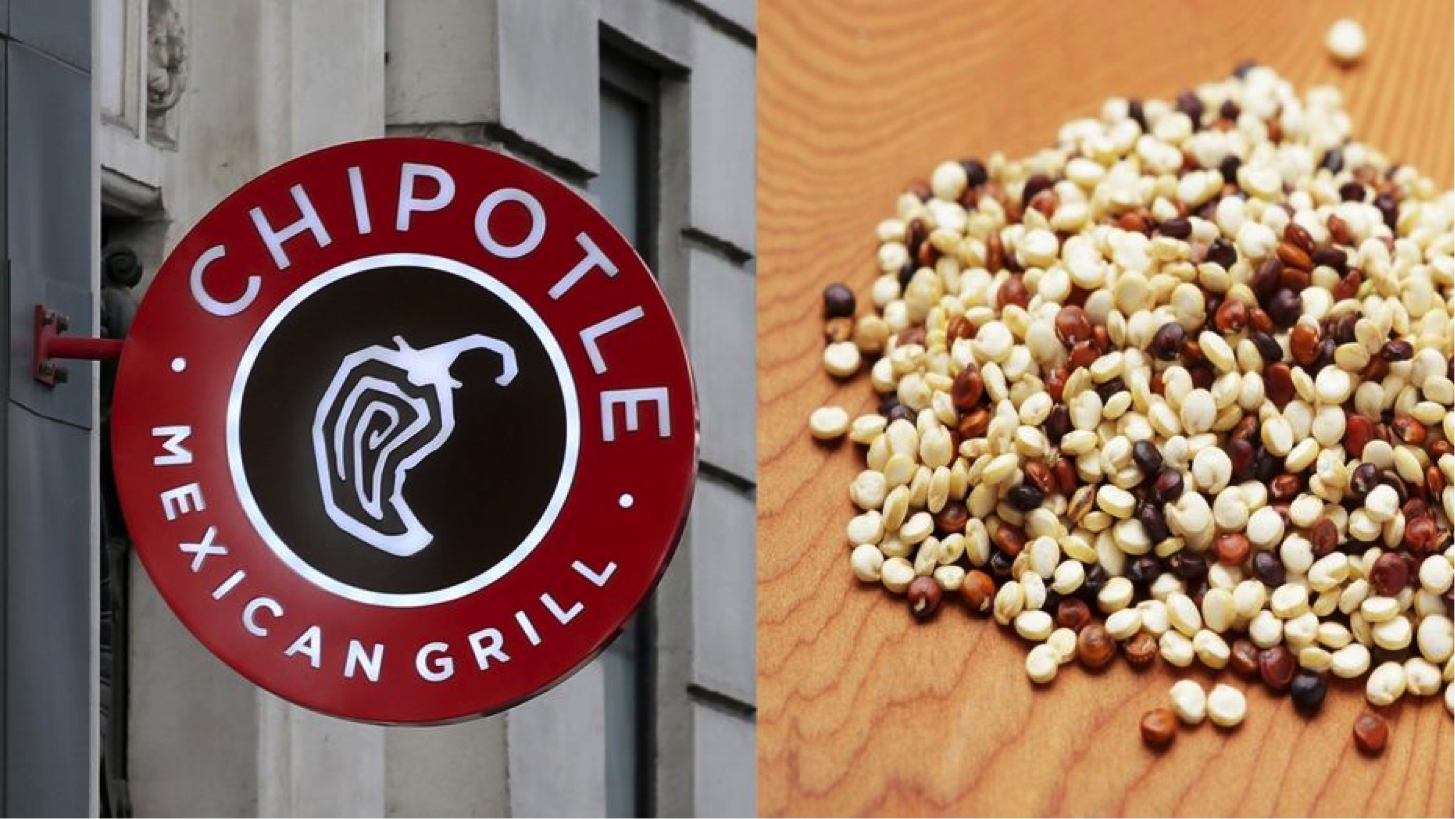 Chipotle istesting lime-cilantro quinoa on its New York City menu as an alternative torice. (Reuters/ iStock)
Chipotle is trying to spice up its menu with a trendy superfood – quinoa.
The Tex-Mex chain is trying the new grain in its New York City test kitchenas an alternative to its iconic lime-cilantro rice.
"The quinoais made with red and gold quinoa tossed with a little citrus juice, cumin, andfreshly chopped cilantro," Chris Arnold, a Chipotle representative, said in anemail to Business Insider. "We arerecommending that added to a salad or in place of rice in another entree."
RECORD-BREAKINGCUSTOMER CALLED A 'SUPERHERO' FOR EATING 426 STRAIGHT DAYS OF CHIPOTLE
This new menu item comes as a recent break from Chipotle's staunchresistance to complicating its menu with additional items, which started inSeptember when the fast food restaurant began serving queso nationwide.
The menu changes may be a sign of things to come as Chipotle's found,Steve Ells, said the company was considering "salads with different kinds ofgrains," as well as "traditional things" like nachos andquesadillas, Business Insider reported.
FOLLOW USON FACEBOOK FOR MORE FOX LIFESTYLE NEWS
Chipotle hasbeen struggling financially after a series of food-relatedillnesses were traced back to the chain,causing stocks to take a nosedive. Though stocks have been increasing recently,despite the critically-panned queso.
No word on if the quinoa will be rolled-out nationwide, or remain in thetest kitchen as a healthier option.