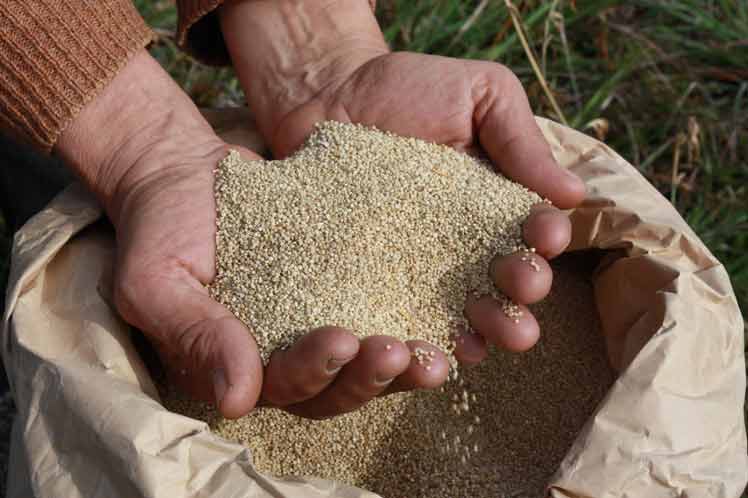 La Paz, Aug 17 (Prensa Latina) Bolivia will export quinoa to China when it takes part next November in the import fair of Shanghai, according to the Minister of Rural Development and Lands, Cesar Cocarico.
The Minister indicated that the South American country will take advantage of the invitation to the event to hold a business meeting, in which Bolivian businessmen will be able to articulate with their Chinese counterparts.
Bolivia's offer for export to the market of the Asian country exceeds 30,000 tons, said the official quoted by local media.
The official also said that other products such as chestnut, sesame and coffee will be exhibited at the Shanghai fair, the latter in plan to export to China, as well as meat and beans.
Bolivia's President Evo Morales met in June in Beijing with his Chinese counterpart, Xi Jinping, to sign agreements for the purchase and sale of Bolivian quinoa and coffee, among others.
Resource: