What athletes eat: Boston Marathoner Molly Huddle's quinoa salad for quick recovery
By Natalie Gingerich Mackenzie | Apr 10, 2018
Special to espnW.com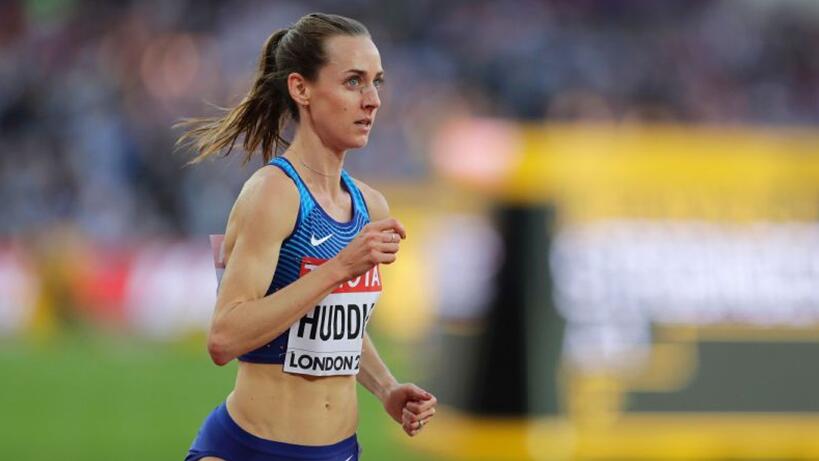 Next week's Boston Marathon is looking like a showdown of top U.S. running talent -- and if an American wins, it will be the first time in over three decades.
Toeing the line among the favorites will be first-time Boston racer Molly Huddle, a two-time Olympian who owns the American record in both the 10K and half marathon.
Huddle shared one of the key recipes she ate between recovery runs during her Boston training block. "I just made up the recipe with things that are commonly in my fridge and kitchen, so you can add or change things to your tastes," she says.
Day and time: Dinner on a Thursday in March
Place: My home here at training camp in Scottsdale, Arizona
What I'm eating: Quinoa salad
Courtesy of Molly Huddle
Why I'm eating it: It's a typical healthy dinner I'd eat between recovery runs, and the leftovers are good for a quick post-run lunch the next day.
The recipe:
Ingredients:

1 cup quinoa;

1 cup black beans
Beet greens (about 3 beets worth)

1 clove garlic

1/2 red pepper

1/4 cup salted cashews

1/2 cup feta cheese

Scallions and cilantro to garnish

1 tablespoon chili lime seasoning

1/2 tablespoon garlic powder

Some pepper

(Optional) Cooked meat such as chicken sausage
Chop, then sauté beet greens and red pepper with olive oil and garlic cloves. Cook quinoa as per packet directions. Add pepper and spices.
In a large bowl, add quinoa, beans, cashews and sautéed greens and peppers. Top with feta, cilantro and scallions.
You can also add meat to make it more of a meal than a side dish. I added chicken sausage here.