We have introduced quinoa to China for more than 20 years but only a few of institutes and universities commence o researching project related to quinoa .
Jiaqi Quinoa is the leading quinoa commercials company and involved in quinoa researching deeply. Under support by Dr. Jiangkan Zhu's team and Dr. Huizhang from Shangdong Normal University,Jiaqi has taken quinoa breeding and building mutant bank as the main target.
The EMS mutant program is still on going of the M1.
We have experience 2 times failure of direct sowing the treated seeds then we adopt with plant seeds in trays to cultivate for about 25 days,then transplanting in the open field.The first 2 times sowing failure were because of the treated seeds with sprouts and the soil moisture can't meet the sprout development requirement.
Totally,we treated about 60,000 seeds and there are about 20,000 survivals till now.
Here are some photos of different periods:
1. Sowing seeds in trays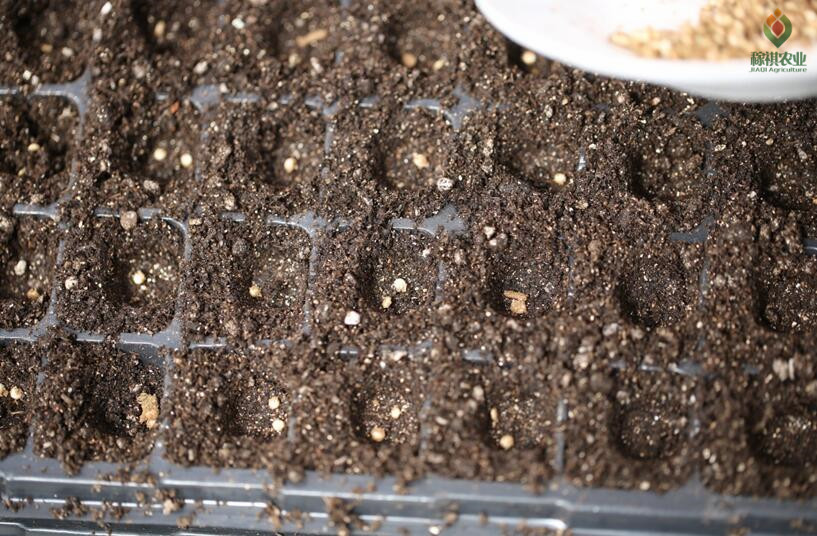 2. Seedling management in greenhouse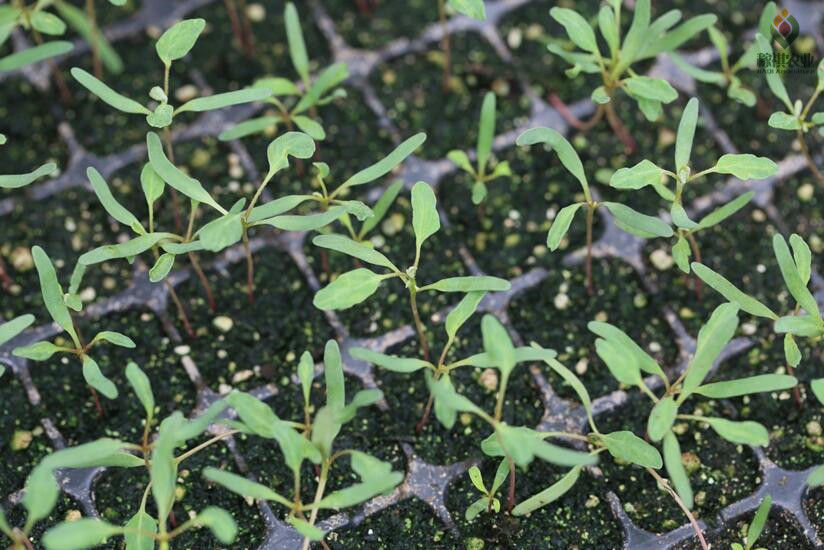 EMS treated quinoa seedling
Daniel Bertero(Second of left)with researching team
3. Transplanting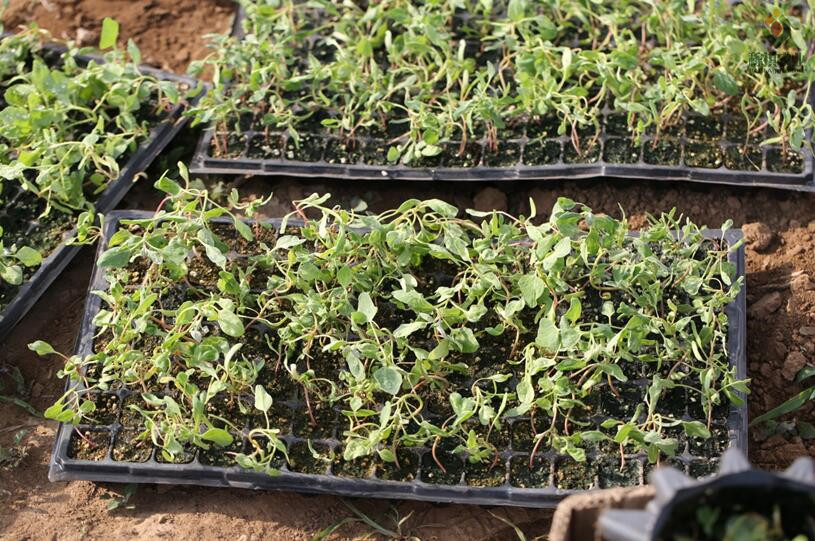 Seedling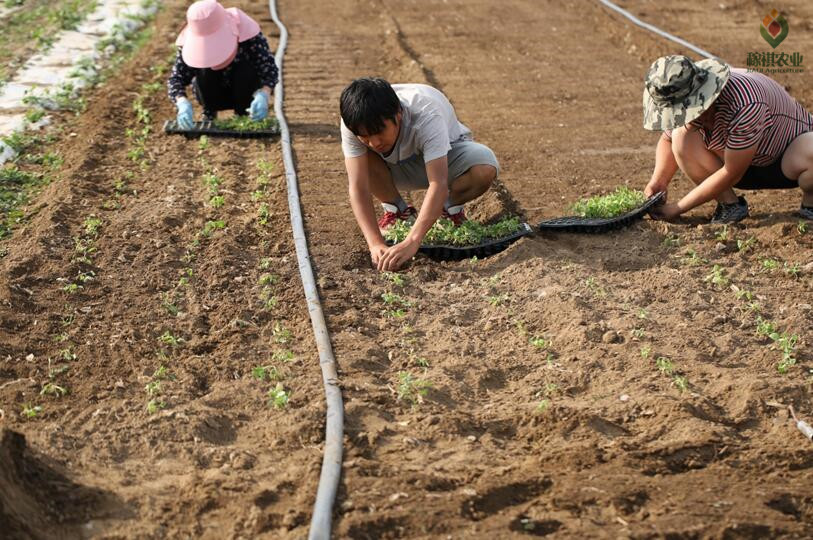 Transplanting
4. Field management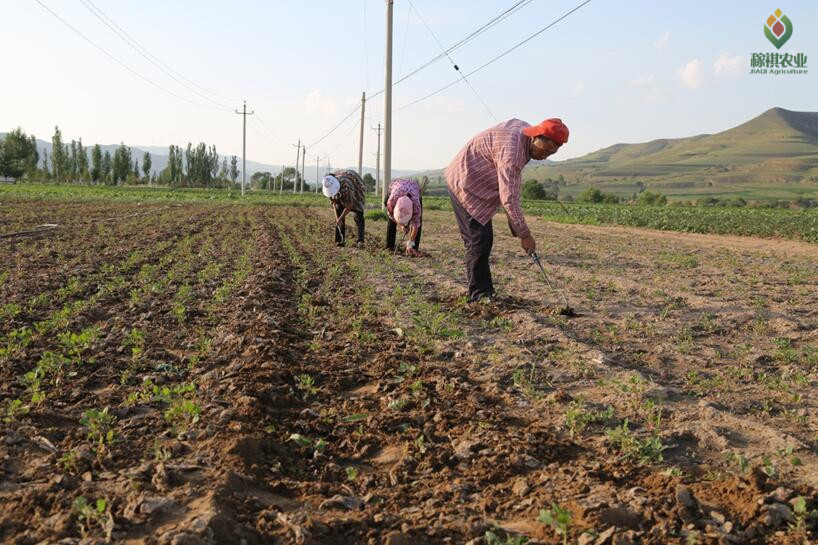 Loosing and weeding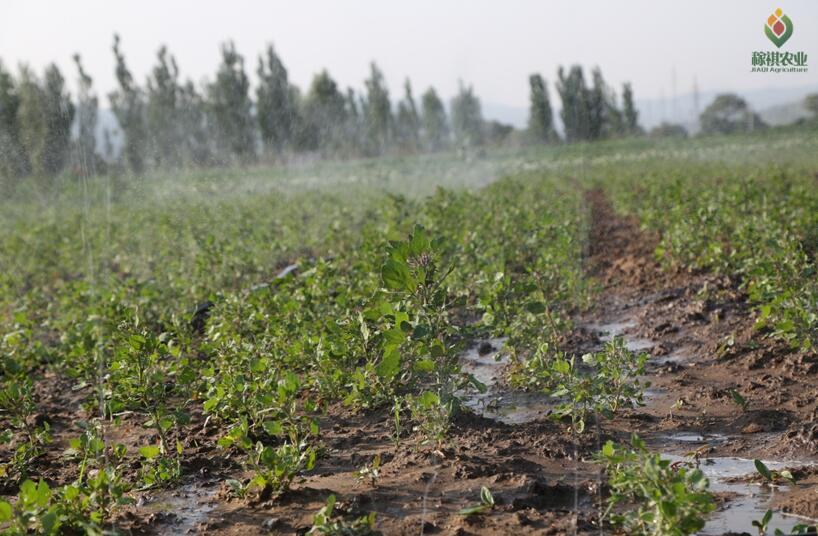 Irrigation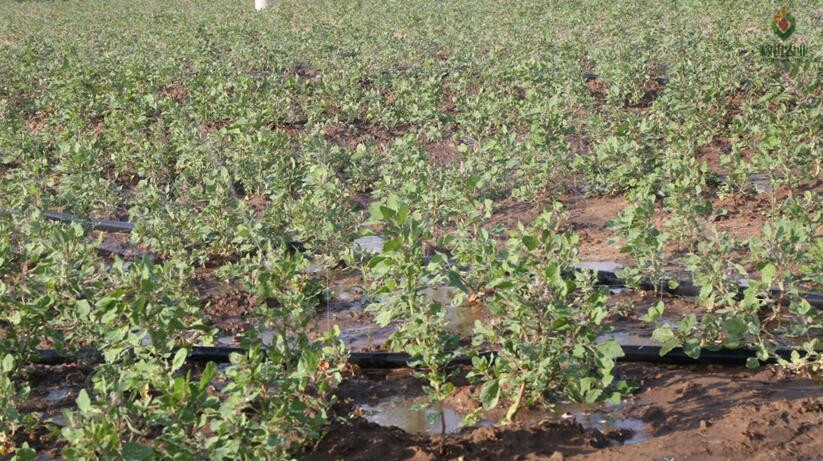 Irrigated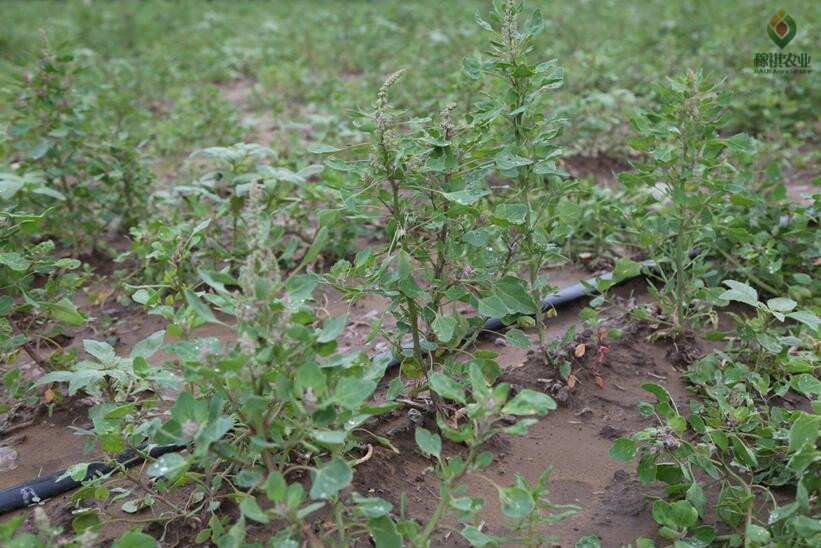 Flowering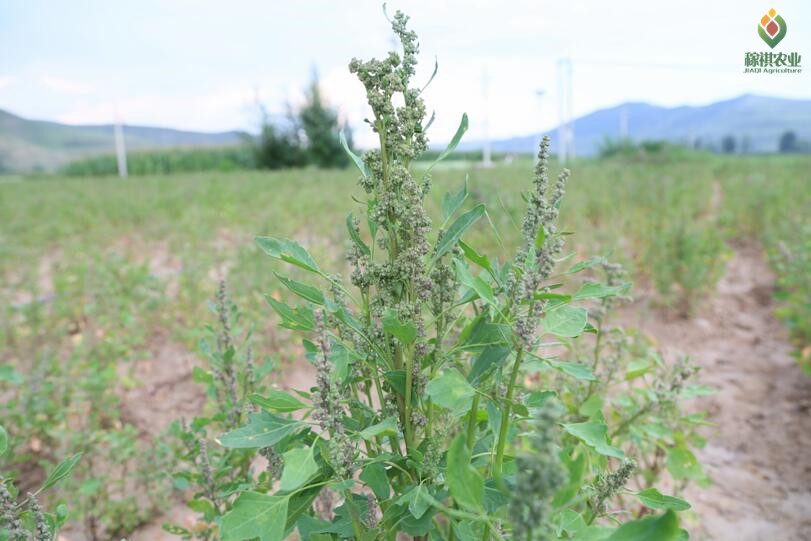 Seeds filling
5. Tagged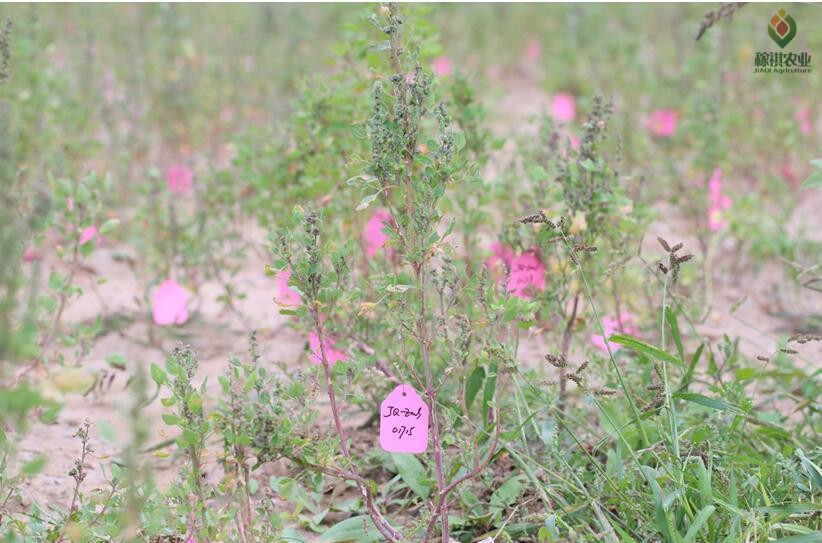 6. The whole view of the land
Welcome more researchers involved in quinoa researching.
Acknowledgements: Shangdong Life Science College of Shandong Normal University; Shanxi Plant Resource Institute of Shanxi Agriculture Academy